Computer Resources
ABCI
AI Bridging Cloud Infrastructure (ABCI) is the world's first large-scale Open AI Computing Infrastructure, constructed and operated by National Institute of Advanced Industrial Science and Technology (AIST). ABCI is a platform for accelerating AI R&D and is publicly available for Japanese industries, academia, governments and their collaborators from foreign countries.
For detail about ABCI, please visit
ABCI homepage
.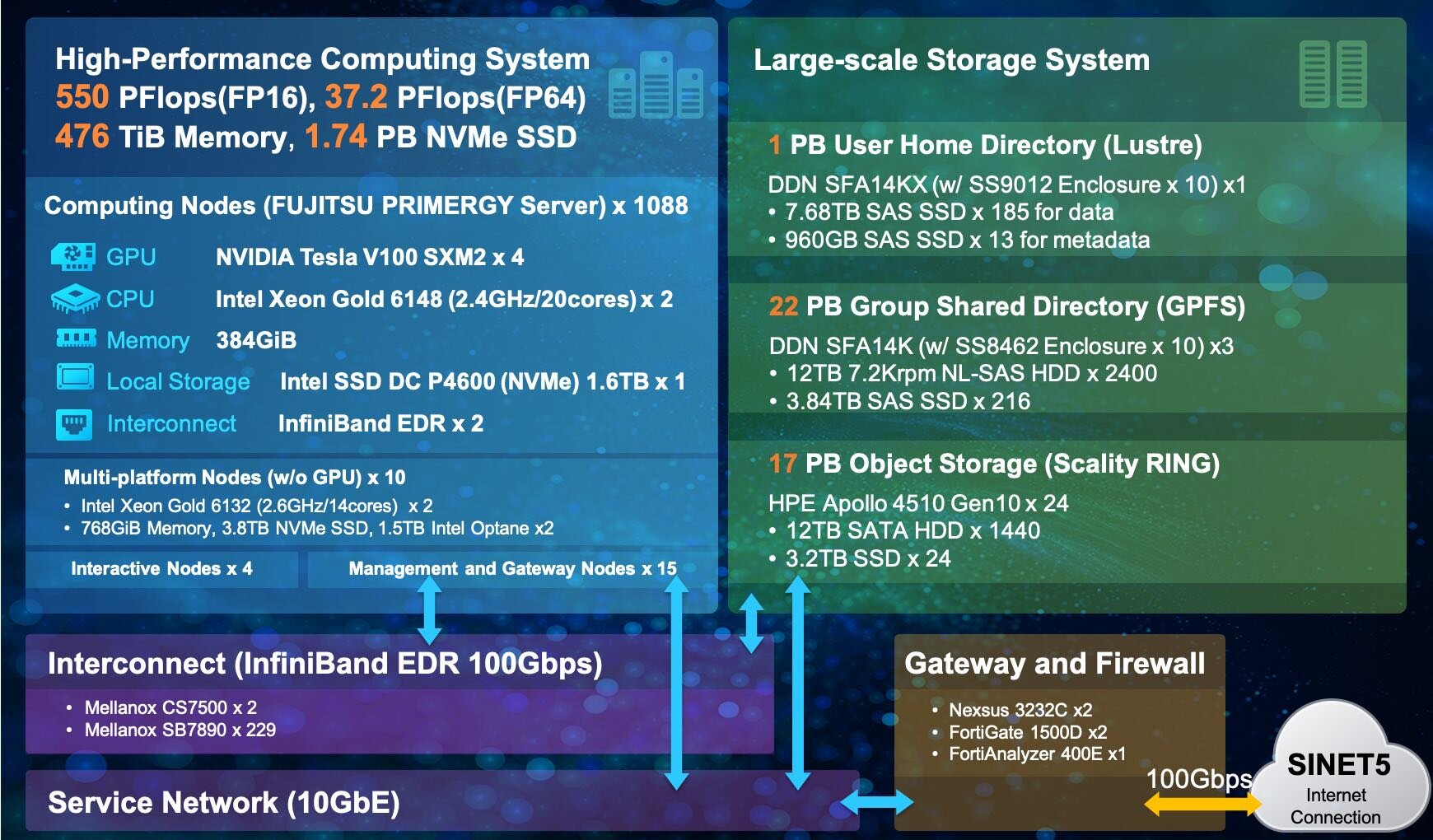 AAIC
AIST Artificial Intelligence Cloud (AAIC) is a cloud-based shared platform to accelerate research in Artificial Intelligence (AI) and Internet of Things (IoT). The AAIC supports combined use of high performance computing and big data analytics technologies for our research, 1) Computing inspired by brain architecture and Neuro-computing and 2) Data-Knowledge integration. This platform is expected to contribute to technological innovation in AI and its diverse related fields by AI Research Center in AIST and our research partners and companies.
The AAIC system has the latest 400 GPUs, 4 PB storage and high performance and reliable network, as shown in the architecture diagram and specifications below. The system is available for all employees of AIST and people who have signed collaborative research contracts with AIST.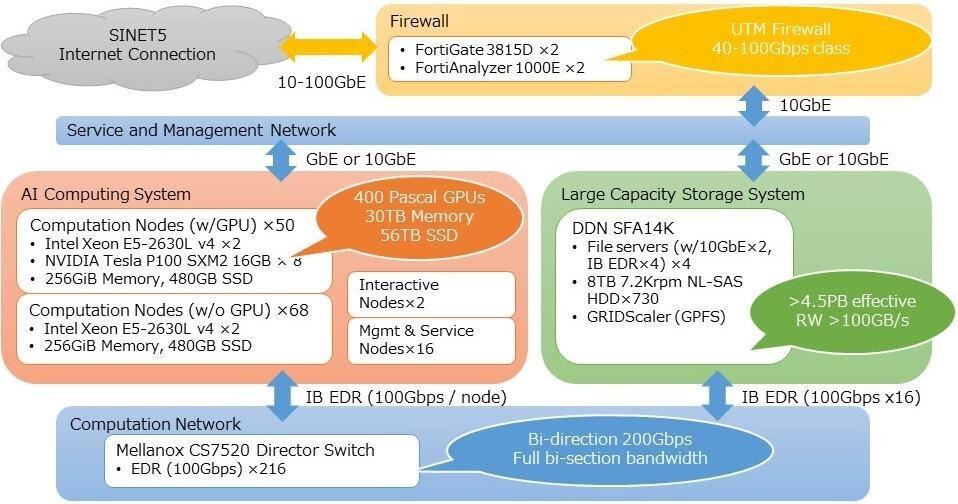 Node type
GPU
Non-GPU
Number of nodes
50
68
CPU
Intel Xeon E5-2630Lv4 (10 cores) x2
Memory
256GB
GPU
NVIDIA P100 x8
N/A
Local SSD
480GB
Shared storage
/home, project space, etc.
(4PB, GPFS)
Network
Infiniband EDR
For detail about AAIC, please visit
AAIC documents
.
PageTop