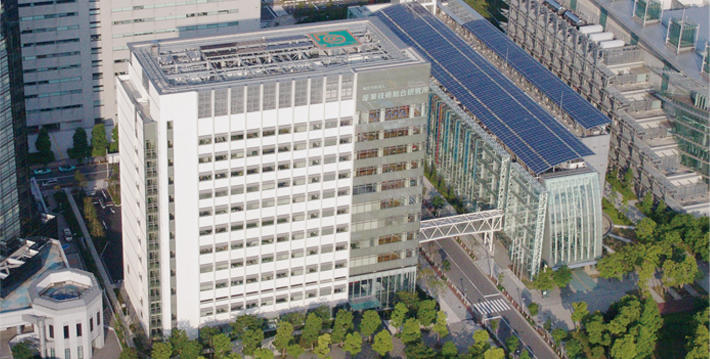 Overview of Center
AIRC aims to promote the implementation of AI in manufacturing, service, healthcare/caregiving,and security, and to strengthen Japan's competitiveness in the manufacturing and service sectors, so that Japan continues to be among the most advanced nations; AIRC also aims to help achieve a more abundant society by new means, through coordination between AI and people.
Concept

・AI that can be embedded in the real world
・AI that solves problems through
 cooperation with humans
・AI that can explain things
 The goal of research at AIRC is "AI that can be embedded in the real world." In other words, the goal is to achieve AI that solves complex problems in society, in cooperation with people in the real world. We ultimately aim to implement AI in society in a diverse range of sectors, including the service industry and healthcare/caregiving services, in order to help boost industrial competitiveness and achieve a more abundant society. Accordingly, the role of AIRC is to serve as a core hub for promoting large-scale research, in collaboration with eminent and up-and-coming researchers in AI and related disciplines from Japan and worldwide.
Research strategy
PageTop