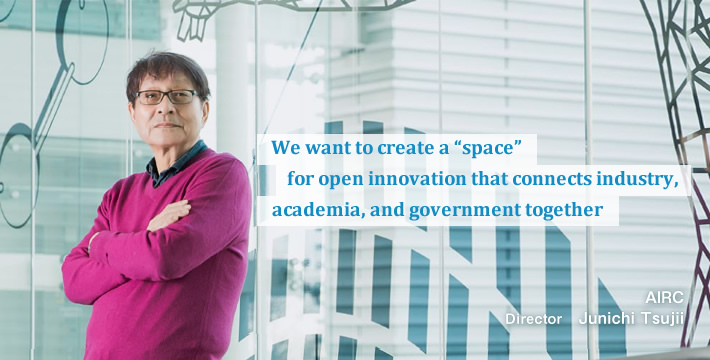 Artificial Intelligence Research Center (AIRC)
We want to create a "space" for open innovation that connects industry, academia, and government together.
S
martphones, cleaning robots, self-driving cars…the move towards to incorporating artificial intelligence (AI) in all aspects of society is accelerating. While there have been a number of AI booms in the past, they were limited to laboratory research. Finally, the time has come when AI is being integrated within society.
AI has huge potential to help to solve various problems faced by the Japanese society, which is the first country globally to experience advanced aging. It is important to note that the role of AI is not simply to improve operational efficiency or to lower costs. Rather, AI will also take on the role of improving the quality of services in various industries.
For example, in the healthcare field, AI is capable of analyzing lung x-ray images and detecting signs of lung cancer that would escape human observation. As another example, AI is suited to quickly detecting problems that could affect the stable operation of power-generating windmills. In other words, AI is highly effective in detecting phenomena that has a tendency to be overlooked by humans. On the other hand, there are still many phenomena in society that can only be understood by humans. The "quality" of intelligence possessed by humans and AI is fundamentally different. The future of AI can be considered the exploration of methods to combine the two types of intelligence in order to solve problems more effectively.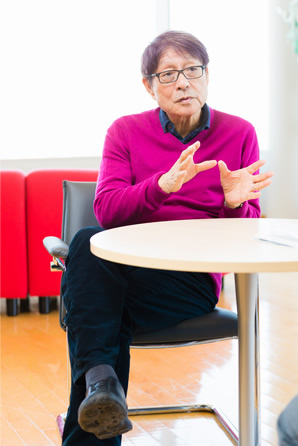 J
apan has a number of strengths with regard to AI research. One is its technological foundation in manufacturing. For example, we would have many advantages in research on selfdriving cars since Japan has a few globally competitive automobile manufacturers which can share expertise with AI researchers. Precision processing technology in the manufacturing industry is similar. Moving forward, it is highly likely that AI will revolutionize the manufacturing workplaces which are the pride of Japan.
Japan also offers top-class global services in the fields of healthcare and caregiving. If the huge amounts of previously accumulated data and expertise can be shared using the latest technology, including big data analytics, it will become possible to offer advanced services in even more locations. This will result in possibilities to move towards healthcare plans that are increasingly personalized for the individual.
Furthermore, it must not be forgotten that Japan has cuttingedge research environments for science and engineering. If the enormous volumes of scientific knowledge collectively possessed by researchers all over Japan including businesses and universities, can be gathered in the form of data and linked with AI systems, it will surely bring about new societal innovation.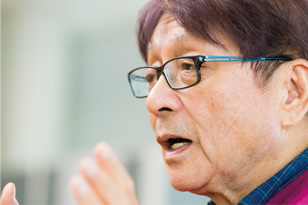 F
undamental research into AI is advancing rapidly via rigorous efforts worldwide. This research extends to many areas, including machine learning, simulation technology, natural language processing, and development of computational architecture for AI. Japan also has excellent research organizations in industry, academia, and government. We believe it is our mission at AIRC to offer a "venue" for open innovation that connects the proprietary data and expertise in each of these areas. In the US, a leader in AI research, data and expertise are accumulated in private companies, and there is a fierce competition to acquire superior engineers. Because this is the current reality, we would like to present a model to the world of how a public organization coordinates AI technology. Only a public organization can take on the role of promoting the sharing of data that cannot be made public by businesses and universities. In addition, cooperation with overseas research organizations is essential.
To this end, we want to actively increase the number of foreign researchers that we employ and expand our horizons to carry our joint research with foreign organizations. Naturally, we are also putting effort into collaboration with domestic businesses. Currently we have formed a number of joint research teams with manufacturers, but we would like to further accelerate these efforts, with our vision being to encourage collaboration among companies. We believe that creating a "space" where manufacturers from various industries can collaborate even if only on fundamental technology, would be of huge benefit in improving AI technology in Japan.
PROFILE
Junichi Tsujii
He completed Kyoto University Graduate School in 1973, gaining a PhD in engineering. He first became an associate professor at Kyoto University, then University of Manchester professor in 1988, Tokyo University Graduate School professor in 1995, and principal researcher for Microsoft Research Asia (Beijing) in 2011 before taking on his current position. He is also a University of Manchester professor.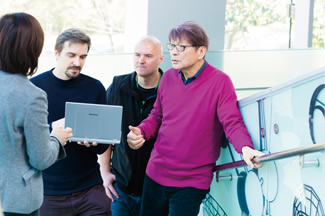 PageTop