Data-knowledge Integration Research Team
Team Outline
The Data Knowledge Integration (DKI) research team specializes in goal-oriented knowledge graphs and ontology development, context-aware dialogue modeling for AI-based interaction management.
AI technology is rapidly progressing into society and the people's every-day life, ranging from child-care, care-services and safety management to well-being, healthy living, and active aging. It is thus important that AI can be used to realize solutions and services that support people's daily activities and enable friendly, efficient and trustworthy interactions between humans and between humans and autonomous applications in smart environments. However, such interactions require understanding of the people's intentions, motions, and interactions, as well as knowledge about actions, objects, and their relations and roles in the human activities. While neural network based AI achieved recognition of objects and motions in many applications in some extent, integration of knowledge required to interpret human daily activity into data driven AI still remains to be an ambitious challenge.
To develop AI systems for real-world situations, it is necessary to recognize and interpret human daily activities, integrate them to structured knowledge (manuals, safety guidelines, law, etc.) not embodied in the observed data and generate intelligent reactions. X to Knowledge Graph technology integrates structured knowledge into multimodal and sensor observation data to provide a computational framework, which enables us to develop AI technologies that exploits hybrid modeling techniques (rule-based and neural models) for AI-based interaction management. Using such technologies, the DKI team is working on uncovering the semantics of human behaviour, and developing AI technology that can recognize and support various episodes of daily activities by integrating observation data and knowledge into a context-aware dialogue model that allows natural interaction in a variety of cases where it is necessary for humans to have dialogue interactions with other agents and with the smart environment.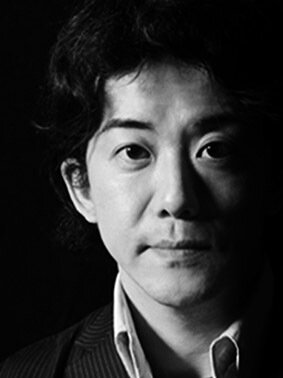 Ken Fukuda,
Team Leader
List of Publications
2021.06.08
Kouji Kozaki, Shusaku Egami, Kyoumoto Matsushita, Takanori Ugai, Takahiro Kawamura: Report on the Third Knowledge Graph Reasoning Challenge 2020 - Toward the eXplainable AI System -. The 35th Annual Conference of the Japanese Society for Artificial Intelligence (JSAI2021), 2H1-GS-3a-01, 4 pages (2021). (in Japanese)
2021.06.08
Shusaku Egami, Ikki Ohmukai, Yasunori Yamamoto, Masahide Kanzaki, Masako Nomoto, Maori Ito, Shoichi Sakane, Junko Ami, Takashi Okumura: Proposal of COVID-19 infection risk ontology focusing on situations of activities and spaces. The 35th Annual Conference of the Japanese Society for Artificial Intelligence (JSAI2021), 3H1-GS-3d-02, 4 pages (2021). (in Japanese)
2021.06.02
Kazuyuki Morioka, Xiaodong Lu, Junichi Naganawa, Akinori Murata, Shusaku Egami, Norihiko Miyazaki, Naruto Yonemoto, Akiko Kohmura : Flight Tests for Expanding AeroMACS Coverage and Air-Ground SWIM Demonstration. Proceedings of 2021 Integrated Communications Navigation and Surveillance Conference (ICNS), pp.1-8 (2021)
Researcher Profile
Photo
Name and role
Field of Expertise
E-mail address HP

Team Leader

Ken Fukuda
Knowledge representation, Ontology

ken.fukuda(at)aist.go.jp

Senior Researcher

Jokinen Kristiina
dialogue modelling, multimodal communication (gaze, gesturing), human-robot interaction

kristiina.jokinen(at)aist.go.jp

https://www.linkedin.com/in/kristiina-jokinen-b01585/

Researcher

Satoshi Nishimura
Ontology engineering, Knowledge engineering, Serviceology

satoshi.nishimura(at)aist.go.jp

https://sites.google.com/site/snishimura2015/

Researcher

Shusaku Egami
Semantic Web, Ontology, Knowledge Graph Embedding

s-egami(at)aist.go.jp

https://researchmap.jp/s-egami?lang=en

Post-Doctrial Researcher

Julio Vizcarra
Knowledge graphs, natural language processing, pattern recognition, data mining, GIS, spatial analysis. graph computation.

julio.vizcarra(at)aist.go.jp

Research Specialist

Takanori Ugai
Knowledge Graph Inference, Knowledge Graph Embedding, SemanticWeb

takanori.ukai(at)aist.go.jp

Research Engineer

Kubota Fumiya
Semantic Web, Web Engineering

fumiya.kubota(at)aist.go.jp

Invited Senior Researcher
Osaka Electro-Communication University
Professor

Kouji Kozaki
Ontology Engineering, Semantic Technology

kozaki(at)osakac.ac.jp

https://www.osakac.ac.jp/labs/kozaki/

Invited Senior Researcher
National Agriculture and Food Research Organization
Director for Research Data Management

Takahiro Kawamura
Knowledge Acquisition and Representation,Knowledge Graph,Semantic Web,Ontology

takahiro.kawamura(at)affrc.go.jp

https://researchmap.jp/read0108673/?lang=en

Research Assistant

Taiga Mori
dialogue modelling,multimodal interaction,cognitive science

mori-taiga(at)aist.go.jp

Research Assistant

Ayaka Fujii
human-robot interaction,Knowledge engineering

a-fujii(at)aist.go.jp

Research Assistant

Shuhei Katsushima
Industrial & Management Engineering,Knowledge Graph

katsushima-gm564(at)aist.go.jp

Invited Researcher
Karlsruhe University of Applied Sciences
Professor

Wolfgang Ziegler
Semantic information and metadata modelling; Information and content management; Digital information services;

wolfgang.ziegler(at)hs-karlsruhe.de Wolfgang.ziegler(at)i4icm.de

https://www.hs-karlsruhe.de/home/hochschule/personen-a-z/details/user/wolfgang-ziegler/

Invited Researcher
Associate Professor
Aoyama Gakuin University


Takeshi Morita
Semantic Web, Ontology Engineering, Knowledge Engineering

morita(at)it.aoyama.ac.jp

https://takeshi-morita.jp/
PageTop