We are also accelerating collaboration with private enterprises and overseas research organizations!
AIRC wants to serve as a bridge for AI technology through joint research with businesses. We have established AI collaborative research labs with certain companies, and we are actively seeking tie-ups with joint ventures.
Business collaborations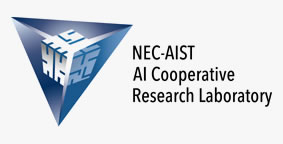 We are joint research partners with over 40 private businesses.
In addition to establishing the NEC–AIST AI Collaborative Research Lab and the Panasonic–AIST Advanced AI Collaborative Research Lab, we are also working toward opening a joint research center with businesses.
https://www.ith.aist.go.jp/
Partnerships with largescale public projects and research organizations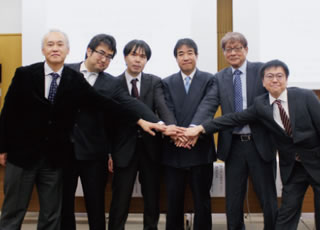 SIP (St rategic Innovat i on Creat i on Program) We have par tnerships in infrastructure maintenance and autonomous travel (dynamic mapping).
Other research organizations We have a joint research partnership with the National Cancer Center Japan.
Stronger partnerships with overseas research organizations
We are strengthening ties with overseas research organizations such as University of Manchester, German Research Center for Artificial Intelligence (DFKI ), Carnegie Mellon University, and Toyota Technological Institute at Chicago.
AI technology proliferation and human resources training activity
AI technology consortium http://www.airc.aist.go.jp/consortium/
AI seminars and workshops https://airc.doorkeeper.jp/
International symposiums, joint symposiums with Nikkei
Venture outreach committee
AI startup workshop
Participation in Next-generation AI and Robot Core Technology Development Private Exhibition
NEDO–AIRC–The University of Tokyo AI Talent Development Course
NEDO–AIST joint symposium, " Core Technology Development of Next-generation AI and Robots."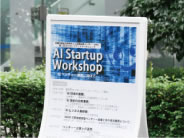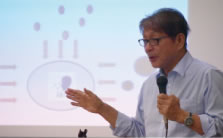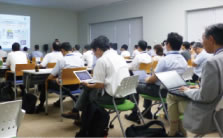 PageTop