Data Platform Research Team
Team Outline
Our Research
The Data Platform Research Team is working towards the development of AI data platforms that can support the data life cycle through the creation of data ecosystems that combine distributed parallel processing, knowledge representation and reasoning, and machine learning techniques. In particular, we focus on Data Governance Platform that can continuously integrate heterogeneous data captured from various sensing devices and autonomously augment intelligence of human beings and things. Our platform will allow users to be able to understand real-world situations, explore related data, learn a meaningful pattern, predict the future, and finally adapt to their surrounding situation.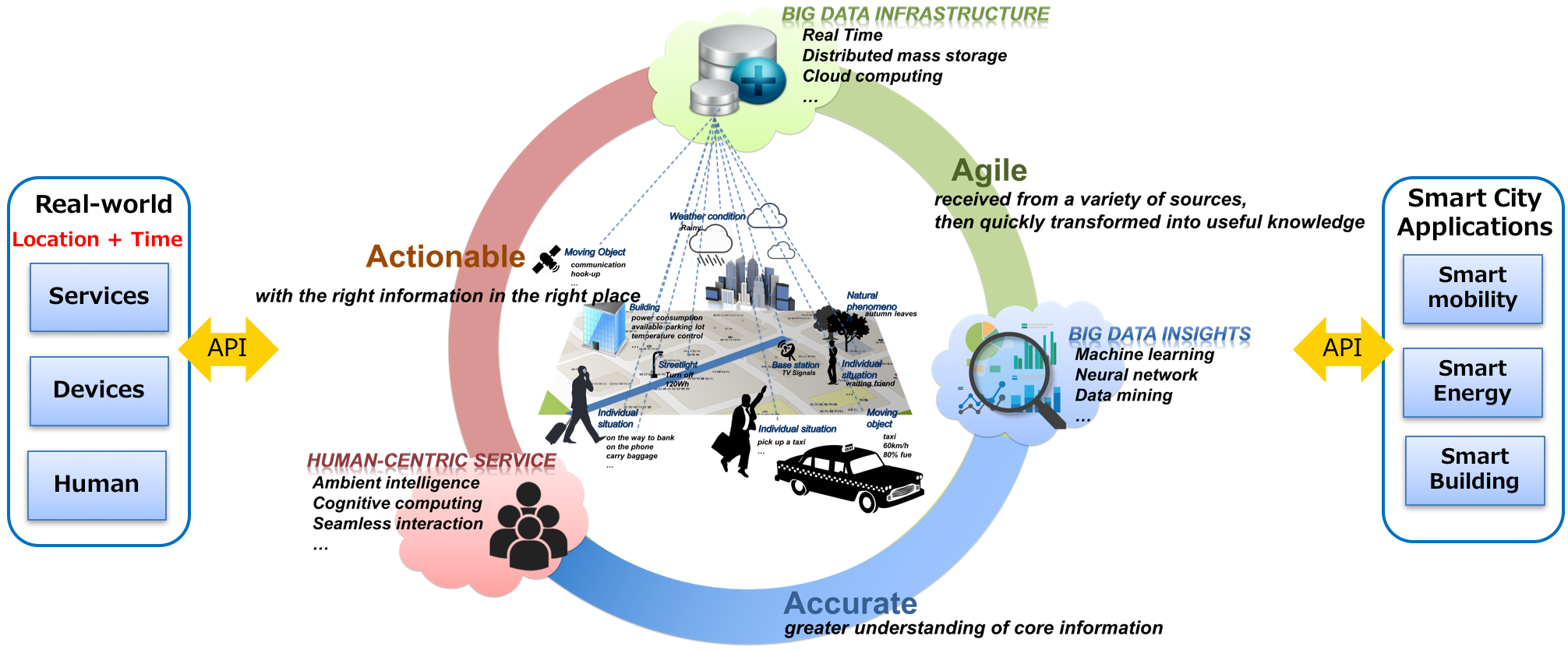 ---
Workshop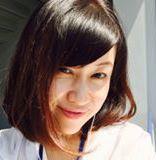 Kyoung-Sook Kim
Team Leader
List of Publications
2019.11.12
Salman Ahmed Shaikh, Akiyoshi Matono, Kyoung-Sook Kim:
A Distance-Window Based Real-Time Processing of Spatial Data Streams, Proc. 5th IEEE International Conference on Multimedia Big Data, BigMM 2019, Singapore, September 11-13, 2019.
2019.11.12
Salman Ahmed Shaikh, Jun Lee, Akiyoshi Matono, Kyoung-Sook Kim:
A Robust and Scalable Pipeline for the Real-time Processing and Analysis of Massive 3D Spatial Streams, In The 21st International Conference on Information Integration and Web-based Applications & Services (iiWAS2019), December 2-4, 2019, Munich, Germany. (to appear)
2019.11.12
Salman Ahmed Shaikh, Kousuke Nakabasami, Toshiyuki Amagasa, Hiroyuki Kitagawa:
Multidimensional Analysis of Big Data, Emerging Perspectives in Big Data Warehousing, pp. 198-224, IGI Global, 2019.
Researcher Profile
Photo
Name and role
Field of Expertise
E-mail address HP

Team Leader

Kyoung-Sook Kim
Big Data Analysis, Spatio-temporal Databases, Location-based Services, Cyber-physical Cloud Computing

ks.kim@aist.go.jp

https://staff.aist.go.jp/ks.kim/

Senior Researcher

Akiyoshi Matono
Data Engineering, Database, Parallel Distributed Processing, Semi-structured Data, Query Processing

a.matono@aist.go.jp

Senior Researcher

Xin Liu
Social Network Analysis, Graph Mining, Machine Learning

xin.liu@aist.go.jp

https://staff.aist.go.jp/xin.liu/

Researcher

Steven Lynden
Semantic Web, Linked Data, Query Optimization

steven.lynden@aist.go.jp

https://staff.aist.go.jp/steven.lynden/

Researcher

Dan Han
Natural Language Processing, Machine Learning, Multimodal Grounding

dan.han@aist.go.jp

http://staff.aist.go.jp/dan.han/

Research Scientist

Shaikh Salman Ahmed
Big Data Processing/Analysis, Real-time (Data Stream) Processing/Analysis, Distributed Data Processing, Online Analytical Processing (OLAP)

shaikh.salman@aist.go.jp

https://sites.google.com/view/salmanshaikh/

Visiting Researcher

Adam Jatowt
Information retrieval, text analytics, digital humanities

adam@dl.kuis.kyoto-u.ac.jp

http://www.dl.kuis.kyoto-u.ac.jp/~adam/

Research Assistant

Taehoon Kim
Spatio-temporal Database, Indoor Location-based Sevices

kim.taehoon@aist.go.jp

Research Assistant

Xia Tianqi
Big data processing, Spatiotemporal data analysis, Machine learning

xia-tianqi[at]aist.go.jp

Research Assistant

Zhaonan Wang
Urban computing, mobility analysis, machine learning

zn.wang@aist.go.jp

Research Assistant

Hibiki Taguchi
Graph Mining, Machine Learning

hibiki.taguchi@aist.go.jp

Technical Staff

Wijae Cho
Open Source Development

cho-wijae@aist.go.jp

Internship Trainee

Nuttapong Chairatanakul
Network embedding, Graph neural network, Recommender systems

nuttapong.chairatanakul@aist.go.jp

Internship Trainee

Jin Ruidong
Graph Neural Network, Network Mining

ruidong.jin@aist.go.jp
PageTop